At Broadway at the Beach, you can do it all: shop, dine, and play! Located just three miles from the beach, the entertainment complex is a centralized place to put on your map. It's a favorite spot in Myrtle Beach for dining in as there are over two dozen restaurants, ranging from sushi to Italian to burgers and more. Which are the best Broadway at the Beach restaurants? Read on to find out.
Amici's Bistro
I went here for lunch one day, and fell in love. Classic Italian restaurant décor, straight down to the white case with red rose and striped awnings, sets the scene. Lunch specials are available from 11am-3pm, with staples like pizza, Stromboli, lasagna and meatball subs on the menu. The first time I came here I made a big mistake—big as in their portions are huge so I had a ton left over but couldn't take leftovers. Save yourself some money and share a meal. Split the deli Stromboli, which comes with a side salad, nibble on the complimentary Italian bread, and you've got two happy bellies.  Of course, the pizza is hard to pass up too.  Baked in a brick oven, the crust is cripy yet chewy with just the right amount of sauce. Just try to stop at one slice!
King Kong Sushi
Walking into King Kong Sushi you wouldn't image you're in the middle of Broadway at the Beach. Rather, you'll feel transported to Asia where over 100 types of nigiri, maki, sashimi and specialty sushi rolls can be ordered. Their specialty rolls list is extensive—I still haven't tried them all—but I do have a few favorites. The No Name Roll with fried shrimp and crab, topped with fresh tuna, eel sauce and spicy mayo; Crazy Roll, with salmon, tuna, yellowtail, crab, cream cheese and avocado; and the Volcano Roll, with layers of deep fried shrimp, tuna, mango, crab, avocado and jalapenos, all on a bed of lobster bisque.
If you're not a fan of sushi, don't worry. Hibachi and hot entrees with bold flavors, like the beef ribs in a Korean soy sauce, are offered too. Combined, all of these things makes King Kong Sushi one of the best Broadway at the Beach restaurants.
Jimmy Buffet's Margaritaville
There' just something about Margaritaville. They are truly a destination dining experience, drawing crowds not only for its cheeseburgers in paradise but for its island vibe. You can choose to dine inside, decked out with giant blenders of margaritas and drift-away-décor, or literally hit the decks outside for patio seating overlooking Lake Broadway. Either way, I definitely recommend ordering a margarita. Mix it up with a watermelon or habanero mix, or opt for a classic with the "Who's to Blame" margarita. As far as food, the menu changed quite a bit in 2014 focusing more on island flavors and fresh seafood. A new favorite is the seafood mac and cheese, but the crispy coconut shrimp is still my go-to order.
Liberty Taproom & Grill
When I'm craving a beer and a steak, I know where to go. Liberty Taproom has eight micro brews on tap, ranging from seasonal blends to staples like the Liberty Lager, with a total of 36 beers on draft. Shareable starters like baked mac 'n cheese and the southern dip duo are popular, but be sure to save room for the signature steaks like filter mignon, center cut ribeye and prime rib. Morever, Liberty Taproom & Grill is one of the best Broadway at the Beach restaurants thanks to all their menu options.  For instance, piled-high angus beef burgers, buttermilk fried chicken, shrimp and grits, and BBQ chicken pizza will satisfy any craving. Liberty Taproom also has a great happy hour from 4pm-7pm. Appetizers start at only $5, while draft pints average $3.
Good Time Charley's
You can dine at Good Time Charley's and be treated a little bit of everything. Not only is it a great place to grab lunch or dinner, it's also an excellent spot to grab a drink. The vast menu will please even the pickiest eater. Covering everything from tacos to pitas to burgers and steaks, what you order really depends on what you're in the mood for.
Favorites of mine include the pesto parmesan chicken sandwich, surf and turf tacos, and the hangover burger. Wash it all down with a specialty drink. Refreshing mojitos, clever cocktails, and flavorful martinis create an extensive house drink list, making it hard to choose. However, you can't go wrong with the black betty cocktail, strawberry mango mojito and the Charley martini. The outside patio is an ideal place to kick back too, as it features a bar and views of Lake Broadway.
Follow my guide to the best Broadway at the Beach restaurants to make sure your next meal is a delicious one.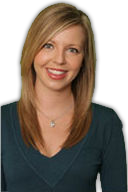 Ashley is Reserve Direct's travel expert, visiting Myrtle Beach to find the best travel tips, money-saving deals and insider information. With over 10 years of experience in first-hand-travel adventures, she shares her stories, advice, and current events to help you stay in the know.