Myrtle Beach's amusement park by the sea has enchanted visitors for more than 35 years. Featuring classic family fun and more than 35 thrilling rides, Family Kingdom offers an affordable way to play in Myrtle Beach. The seaside attraction consistently adds new rides, such as Twist 'n Shout in 2013 and Jump Around Dune Buggies in 2014. Of course, there are time-tested rides like the log flume too, which are still popular with park-goers. Keep reading to find out which are my favorite Family Kingdom rides.
1) Swamp Fox Roller Coaster
The Swamp Fox wooden roller coaster has been a Myrtle Beach landmark since it opened in 1966. With 2,400 feet of all-wooden track, this ride promises a thrilling trip with a bonus ocean view.
2) Yo-Yo
The Yo-Yo Swings at Family Kingdom Myrtle Beach remind me of my childhood, and the annual county fairs I would attend. Sitting in these swings, with the wind rushing through my air, spinning higher and higher, it's easy to not have a care in the world and feel like a kid again!
3) Dodgem Bumper Cars
I can't seem to get through a round of Bumper Cars without laughing uncontrollably—and that's why it's so much fun! As I steer my car through the masses of cars, and lightheartedly bump into friends, family, and event strangers, I can't help but smile.
4) Sling Shot
Nothing makes my adrenaline rush faster than drop towers. Roller coasters are fun, but the Sling Shot drop tower makes my belly flip. The 100-foot freefall makes it one of the best thrill rides at Family Kingdom.
5) Ferris Wheel
It's hard to beat the classic fun of a Ferris Wheel. The unique round gondolas of the Family Kingdom Ferris Wheel climbs to heights of 100-feet offering unobstructed views of the Myrtle Beach and the Atlantic Ocean.
These are my five favorite Family Kingdom rides. Which are your favorites? Tell me in the comments.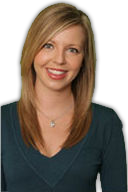 Ashley is Reserve Direct's travel expert, visiting Myrtle Beach to find the best travel tips, money-saving deals and insider information. With over 10 years of experience in first-hand-travel adventures, she shares her stories, advice, and current events to help you stay in the know.