From long, white-sand beaches and boardwalk thrills to a carnival-like atmosphere that caters to kids, this South Carolina resort region will thrill the whole family. It's the ideal place to create great childhood memories during every season of the year! Keep your budget in tact by taking advantage of these free things to do in Myrtle Beach for families.
Head to the Grand Strand
The family fun starts at the shoreline. Set on South Carolina's Atlantic Coast, Myrtle Beach is part of a region known as the Grand Strand. This 60-mile span of white-sand beaches extends from South Carolina's northern border down to Georgetown. With South Carolina's warm, year-round weather kids of all ages will love to splash away in the surf and build sand castles while you look for shells, soak up some rays or stretch out beneath a beach umbrella and enjoy the sounds of the crashing waves. There are plenty of free parking spots up and down the Grand Strand if you're not staying at one of the hotels on the beach.
No matter what time of year you visit or where on the Grand Strand you stay, you'll find plenty of free things to do. Go exploring in nearby beach towns. Each offers a variety of lively local attractions, great golf courses and beautiful state parks. One of the most popular of all the family-friendly options on the Grand Strand are the dozens of great miniature golf courses, which span the area from North Myrtle Beach and Little River all the way down to Surfside Beach, a small seaside town eight miles southwest of Myrtle beach, known as "The Family Beach."
Stroll through the Market Common
The Market Common is a 114-acre shopping and dining center in a beautifully designed village setting packed with must-see attractions and activities for the whole family. From the nation's name brands in retail to ice cream and pizza for the kids, one-of-a-kind restaurants to the most comfortable movie theater at the beach, fun is always in the air.
Get Outside
When it comes to outdoor fun, Myrtle Beach and the rest of the Grand Strand have beautiful parks. Free events can be found on any given weekend in the parks including carriage rides, concerts on the green, holiday-themed events and much more. Check out Valor Park or Grand Park at the Market Common. There are plenty of fun activities for the kids on the playgrounds and so much more. Head north and you'll find Vereen Memorial Historical Gardens, sometimes known as the Vereen Botanical Gardens. This beautiful place has over 100 acres of gorgeous wildlife and vegetation to explore, plus numerous hiking trails and wooden boardwalks that extend across several beautiful salt marshes.
Festivals and Parades
Myrtle Beach is also home to dozens of annual festivals and parades. The North Myrtle Beach Park and Sports Complex offers free concerts throughout the year, plus trails, baseball ball fields, playgrounds a nature preserve and picnic shelter.
Experience Broadway at the Beach
For more outdoor fun, take your kids to Broadway at the Beach, a 350-acre outdoor entertainment and shopping complex in the heart of Myrtle Beach that surrounds a beautiful man-made lake. You'll find plenty of fantastic shops to explore, attractions to see and things do. There's also a play area for the kids.
The whole family can enjoy the fun and excitement of Fun Plaza Arcade, one of the most entertaining North Myrtle Beach attractions. Just steps away from the oceanfront, this open air plaza has dozens of classic and prize winning arcade games for all ages.
Myrtle Beach Museums
If you're looking for indoor fun, perhaps to occupy your kids on a rainy day, you'll want to consider the many unique Myrtle Beach museums. The Franklin G. Burroughs – Simeon B. Chapin Art Museum is a perfect place to visit. Known as The Grand Strand's home for contemporary visual art in all mediums the museum, housed in a restored 1920s beach cottage with signature green-striped awnings and a picturesque tea porch, offers free admission to its varied exhibits. It boasts a collection of donated work from previous artists who have exhibited in the past that continues to grow.  The museum has 10 galleries with visual art exhibitions changing throughout the year.  Maps and historical prints of the area fill the walls in addition to other exciting exhibits like sculptures, photographs, paintings and any type of art you can think of.
The Children's Museum of South Carolina in downtown Myrtle Beach is another attraction offering a dynamic, hands-on experience for kids. Explore a fun approach to becoming familiar with numbers and counting. Learn about the animals that call the museum home, and discover new ways to keep your body in motion. All ages will love the interactive activities and crafts throughout the museum.
The museum also hosts a variety of special events during the year such as "Thanks for Giving," which supports literacy initiatives around the county. Guests are asked to bring a new children's book in lieu of admission. The museum is always free for children under two-years-old.
Add these free things do in Myrtle Beach for families to your vacation agenda for money-saving fun.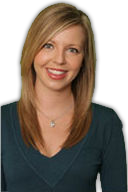 Ashley is Reserve Direct's travel expert, visiting Myrtle Beach to find the best travel tips, money-saving deals and insider information. With over 10 years of experience in first-hand-travel adventures, she shares her stories, advice, and current events to help you stay in the know.