Pirates have landed in
Myrtle Beach
! Two pirate crews have docked their ships and are ready to fight to the death for the rights to Davy Jones' treasure. Luckily, they've invited you along for a swashbuckling pirate experience featuring spectacular acrobatic competition, live animals, thrilling stunts, dramatic special effects, exciting musical productions and a mouth-watering four-course pirate feast.
Want an inside look at the Pirates Voyage Myrtle Beach SC  show? Here's a sneak peek:

Pirates have plundered the Governor's Mansion and taken it as their own.
Inside the Mansion, you'll find Pirate's Village.  Get there early, grab some popcorn and a tasty rum (or non-alcoholic) drink and learn to talk like a pirate, enjoy sing-a-longs, juggling, and even some sea lion showmanship, along with other strolling entertainers.

This interactive section of Pirates Village is for kids (or kids at heart).  You can hunt for buried treasure at "Sand Treasures of the Sea" or "Join the Pirate Crew" and get facial make-up, a pirate hat, eye-patch and more!

The transformation from landlubber to pirate takes place here, at the "Join the Pirate Crew" experience.

Sea Lions perform during the pre-entertainment festivities and during the main event.

These South American Sea Lions stole the hearts of the Pirates Voyage audience.

Inside Buccaneer Bay, you'll find a 15-foot deep, 750,000 gallon lagoon featuring two ships.  This ship belongs to the Crimson Crew.
On the other end of the Buccaneer Bay Lagoon, the Sapphire Crew ship lies in wait.
The lagoon is ablaze with excitement as entertainers juggle and dance at Pirates Voyage Myrtle Beach SC.
The Pirate Crews battle it out on the high seas for the rights to Davy Jones' treasure.
Map out your adventure today by purchasing Pirates Voyage tickets. It'll be the most fun you've had on the high seas of Coastal Carolina!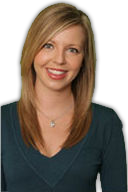 Ashley is Reserve Direct's travel expert, visiting Myrtle Beach to find the best travel tips, money-saving deals and insider information. With over 10 years of experience in first-hand-travel adventures, she shares her stories, advice, and current events to help you stay in the know.