The ocean waters of the Grand Strand create one of the most fun things to do in Myrtle Beach–saltwater fishing.  With the Atlantic Ocean full of fresh fish, grabbing a reel and trying your luck at fishing is easy to do.   Plus, the numerous Myrtle Beach piers make casting your rod and reel convenient and affordable.  The most common fish caught off the coast of Myrtle Beach are black sea bass, snapper, grouper, larger sea bass, trigger, dolphin, wahoo, and king mackerel.
 Myrtle Beach piers along the Grand Strand:
Apache Campground Pier
9700 Kings Road
Myrtle Beach, SC 29572
Phone: 843-497–6486
It's the East Coast's longest wooden fishing pier and it is open 365 days a year. A complete supply of fishing gear, bait & tackle is available in the Apache Pier.  Fishing prices:  walking on the pier costs a $1 (12 years and under free).  A fishing pass is $9.50 (12 years and under $4).  A fishing rod rental cost $20.65 and includes fishing pass and bait.  A $35 deposit is required to rent a rod.
Cherry Grove Beach Pier
3500 N. Ocean Blvd.
North Myrtle Beach, SC 29582
Phone: 843-249-1625
The Cherry Grove Pier is the home of many record catches including a world record 1780 lb. Tiger Shark and a record 98 lb. Tarpon. The newly remodeled Tackle and Gift Shop has everything you need.  Fishing prices:  With your own rod a one day fishing pass is $2.00 admission.  Rod rentals are $22.00 for all day (with a $30 deposit), and $13.00 for half day after 3pm.  A Walker's Pass is $2.00.
Myrtle Beach State Park
4401 South Kings HWY
Myrtle Beach, SC 29575
Phone: 843-238-5326
This state park has a lot to offer, including pier fishing. Cost for fishing at the Myrtle Beach State Park is as follows:  Free to walk on pier with paid park admission; Fishing pass $4.50; Rod $4 plus $20 deposit. Fishing permits included.
Pier 14
1304 N. Ocean Blvd.
Myrtle Beach, SC 29577
Phone: 843-448-6500
This Myrtle Beach pier is located in the downtown area, along with a restaurant of the same name. Fishing prices:  It is free to walk on the pier.  A daily fishing pass is $7.  Rod rental requires pass plus $8 rental fee and $20 refundable deposit.
The Pier at Garden City
110 S. Waccamaw Drive Fr
Garden City Beach, SC 29576
Phone: 843- 651-9700
The Pier at Garden City is 668 feet long with a rain shelter at the end of the pier. There is no charge to walk on the pier to enjoy the view and check out the daily catches of the fishermen.  Fishing prices: adults $9.50, children 12 & under $4.75. A seven day pass is $50.00.  Rod rentals are $9.00 plus a $15.00 deposit.
Second Avenue Pier
110 N. Ocean Blvd.
Myrtle Beach, SC 29577
Phone: 843-626-8480
Newly renovated, the Second Avenue Pier is a Grand Strand landmark.  Fishing prices: A daily fishing pass is $9.00 and a rod rental package is $25.00 (includes fishing pass, rod rental, and one tray of bait).  Deposit for rental package: $10.00.
Springmaid Pier
3200 Springmaid Blvd
Myrtle Beach, SC 29577
Phone: 843-315-7156
Springmaid Pier is Myrtle Beach's longest pier, at 1060 feet.  A Myrtle Beach landmark, the Pier is the site of numerous fishing tournaments and offers one of the best views of the Grand Strand. Fishing prices:  $8.00 per angler (spectators are $2.00), and rod rentals are $12.
Surfside Pier
11 S. Ocean Blvd.
Surfside Beach, SC 29575
Phone: 843-238-0121
The charming 830-foot long Surfside Pier has a full-service bait shop, ice cream parlor, seafood restaurant and outdoor bar. There is a $1 walking fee, and fishing fees as follows: Bottom fishing: $9 daily, $45 weekly; King fishing: $12.50 daily, $65 weekly, $200 yearly (each fisherman is allowed 2 bottom rods); Rod rentals: $9 plus $30 deposit.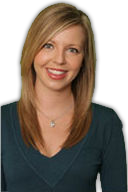 Ashley is Reserve Direct's travel expert, visiting Myrtle Beach to find the best travel tips, money-saving deals and insider information. With over 10 years of experience in first-hand-travel adventures, she shares her stories, advice, and current events to help you stay in the know.