The summer season is starting to heat up! Along with rising temperatures perfect for the beach, guests will find hot new things to do in Myrtle Beach. Special oceanfront concerts, new places to eat, show debuts and adrenaline based attractions are all part of the mix. Curious about what you can look forward to on your next Myrtle Beach vacation? Let's dive in to the details!
Carolina Country Music Festival
The shores of the Grand Strand are going to be kickin' with country come June 5-7, 2015. Over 30 artists will perform during this three-day event, including superstars Eric Church, Big and Rich, Rascal Flatts and Lady Antebellum. What makes the Carolina Country Music Festival even better? The ocean is the backdrop to all your concerts! Get your tickets here.
Tupelo Honey Café
Newly opened at the Market Common, Tupelo Honey Café was made famous in Asheville, North Carolina. Its expanded roots in Myrtle Beach bring variations of traditional southern cooking to the restaurant scene. Think Southern Fried Chicken BLT, Fried Green Tomatoes, Appalachian Egg Rolls, Classic Shrimp and Grits, and Beef and Bacon Meatloaf. Brunch, lunch and dinner is served at the Café and there is also a bar with excellent craft cocktails and beers.
Carnival of Magic
A new master magician is hosting the Carnival of Magic show at the Palace Theater in 2015. Peter Gossamer, stunning illusionist; Ben Blaque, crossbow champion; Christian Stoinev, amazing acrobat and "America's Got Talent" 2014 finalist as well as Scooby the dancing dog create quite the spectacle. It's an entertaining summer show perfect for families.
Go Ape Treetop Adventure
Get ready to swing through the canopy – primate-style – at Go Ape Adventures. Located in North Myrtle Beach, zoom over five ziplines – some of which are over a 25 acre lake – while you take in the outdoor scene. One of the ziplines is almost 1,000 feet long, adding to the adrenaline of the adventure. Don't forget the rope ladders; they make this attraction even more fun!
Thunder and Light
Carolina Opry combines two favorites performers – clogging group All That! (two time America's Got Talent finalists) and magician Brandon Wagster – along with a dazzling laser light show to create Thunder and Light. It's non-stop entertainment from start to finish.
Add these new things to do to your Myrtle Beach itinerary. Then, look for even more itinerary additions by browsing Myrtle Beach attractions and Myrtle Beach show schedules. See you at the beach!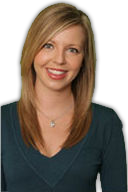 Ashley is Reserve Direct's travel expert, visiting Myrtle Beach to find the best travel tips, money-saving deals and insider information. With over 10 years of experience in first-hand-travel adventures, she shares her stories, advice, and current events to help you stay in the know.