Ring in the New Year in Myrtle Beach, South Carolina for a festive farewell to 2016 and entertaining hello to 2017. There are special events, parties geared for kids, adults-only celebrations and much more planned for December 31 in Myrtle Beach. There's something for everyone to enjoy. Just check out our list of New Year's Eve Celebrations in Myrtle Beach.
2001 Nightclub
Hit the dance floor this New Year's Eve at 2001 Nightclub. The celebration lasts for three full nights, all for one low price. Thursday features the Pizazz Band in Next Level and Chocolate Chip & Co. in Club Touch, January 1st will feature Too Much Sylvia, and January 2nd will feature Blackwater Rhythm & Blues. Tickets are only $25 and include admission to all three events.
Barefoot Princess Riverboat Cruises
Sail into the New Year aboard Barefoot Princess Riverboat Cruises. There are three cruises set for December 31, 2016. The first cruise, from 2-3:30pm, will have live entertainment from Steve  Calfee ($21/person). The second, from 6-8pm, will feature a dinner buffet and entertainment by Johnny Cobb ($49/person). The third, from 10:30pm-12:30am, will feature music from Johnny Cobb as well as a free dessert selection and dance party ($58/person).
Boom Boom Wine Room
Attention all wine aficionados! The Boom Boom Wine Room is hosting one of the New Year's Eve Celebrations in Myrtle Beach just for you. There are two seating opportunities available, one from 6-8pm and the other from 8:30-Midnight. The first seating has a four course menu and live music from a local Jazz Duo ($65/person). The second features hors d'oeuvres, entertainment from Clairborne and Friends of Atlanta, as well as a champagne toast at Midnight and one bottle of wine per couple ($75/person).
Brookgreen Gardens Garden by Candlelight Pre-Party
Searching for one of the casual New Year's Eve Celebrations in Myrtle Beach? You've found it! Stroll through Brookgreen Gardens during their Garden by Candlelight pre-party. The sculpture garden is illuminated by candlelight, and features hand-lit candles, holiday lights and decor, as well as strolling musicians. Held from 6-9pm, advance reservations are required. Tickets are $20 for non-members, and $15 for members.
Comedy Cabana
Comedy Cabana hosts a Myrtle Beach New Year's Eve party with party favors, toasts and plenty of laughs. This year, guests can look forward to performances from Troy Thirdgill, Devin Siebold, Eric Grady, and Cooter Douglas. Tickets are $35 for general admission or $35 for the early show at 7:30pm and $45 for general admission or $50 for preferred seating for the late show at 10:00pm.
Greg Norman's Australian Grille
Head out for an evening of fine dining and live music at Greg Norman's Australian Grille at Barefoot Landing. Surfside (formerly Groove Deluxe) will perform live from 9pm to 1am and it promises to be a night to remember with party favors and a champagne toast at midnight. Dinner specials include cream of lobster soup; a mixed green salad with grilled pear, candied bacon, goat cheese and smoked ham; pan-seared and butter-poached grouper served over lump crab risotto; ribeye; surf and turf and a lemon Bavarian cake for dessert.
Hard Rock Cafe New Year's Eve Bash 
All guests enjoy live music with Black Glass, balloon drop, confetti cannons, live simulcast from Times Square and a complimentary appetizer buffet at midnight. General admission tickets are $30 in advance or $35 at the door. Reserved seating is also available for $40 / person and VIP tickets that include a 3-course meal are available for $150/person. Ages 21 & older only. Call Hard Rock Cafe for info and reservations. For reservations please call (843) 946-0007.
House of Blues New Year's Eve
A New Year's Eve dinner and dance is on the menu at House of Blues Myrtle Beach. The night begins with a four course dinner,. A dance party with music by will keep you on the dance floor throughout the night. $84.95 Per Person (includes tax, gratuity, meal & show).champagne toast and party favors will be featured
Medieval Times
Reserve the 9:30pm show at Medieval Times to enjoy a dinner and show with a New Year's Eve twist. The event includes hors d'oeuvres, a tour of the medieval museum of torture, a live show, delicious four-course feast, free party favors, and a DJ dance party. In addition, there's a champagne toast a balloon ball drop at midngiht.
New Year's Eve with Corey Smith
House of Blues hosts Corey Smith December 31 as the Americana singer brings his signature songs to the beach. He has a number of hit songs, including  "Drinkin' Again," "If I Could Do It Again," and "I Love Everyone." Ticket prices start at $22.
New Year's Eve at Big M Casino
For New Year's Eve Celebrations in Myrtle Beach, it doesn't get any better than a scenic cruise aboard The Big M Casino Boat. You'll sail from 6:30pm-12:20am, and be treated to hors d'oeuvres, a full dinner buffet and free champagne toast at midnight. In addition, a live DJ will be spinning tunes throughout the evening. A Cash bar an gambling games will be available. $75/person.
The Market Common presents a Southern Times Square
The third annual Southern Times Square is planned at The Market Common from 7pm-1am on New Year's Eve. Watch a live feed of the New York City Times Square event, two live bands, two spacious beer gardens and street entertainment. At midnight a ball drop will welcome the New Year. Admission to the event is free.
These are just some of the New Year's Eve Celebrations in Myrtle Beach. Plan your night out on the town now parties fill up fast. Get ready to greet 2017 in style when you visit the Grand Strand!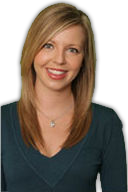 Ashley is Reserve Direct's travel expert, visiting Myrtle Beach to find the best travel tips, money-saving deals and insider information. With over 10 years of experience in first-hand-travel adventures, she shares her stories, advice, and current events to help you stay in the know.