Myrtle Beach is a great choice for a vacation, especially if you're looking to get away as a couple.  The romantic beach location, a myriad of entertainment and dining options and upscale resorts create a South Carolina escape that'll leave you refreshed, relaxed and, of course, in love. These things to do in Myrtle Beach for couples guarantee a sweet escape. 
1) Have a Romantic Dinner
One of the easiest things to do in Myrtle Beach for couples is a romantic dinner for two. Choose a restaurant that is located seaside, like the Sea Captain's House, Damon's Restaurant or Divine Fish House in Murrell's Inlet.  Another romantic place to eat in Myrtle Beach is Greg Norman's Australian Grille.  It is located on the intercoastal waterway at Barefoot Landing and has some of the best steaks in town! 
2) Hit the Town
If you're looking to heat things up after dark, Myrtle Beach has you covered.  The nightlife scene is exciting year round, with hotspots at Broadway at the Beach open every night.  Broadway at the Beach is the premier place to party, specifically at Celebrity Square, home to sizzling nightclubs, retro bars and smaller pubs.  There's something for everyone too. From the Latin vibe of Senor Frogs to the island feel of Margaritaville to the laid-back tavern The Tilted Kilt, you'll find a place to have a good time.  Of course, this is Myrtle Beach, so there are oceanfront bars to visit as well. We recommend Bummz Beach Cafe and Sharkey's. 
3) Walk the Beach
Simple yet romantic, a timeless stroll on the beach is always a favorite of Myrtle Beach visits.  Grab your sweetheart, take them by the hand and enjoy the sounds of the waves and the classic beauty of the Grand Strand. 
4) Get Outdoors
There are two state parks in Myrtle Beach, both offering hiking and bike trails.  You can also explore the beauty of South Carolina by visiting Brookgreen Gardens, a gorgeous botanical and sculpture garden.  If you're looking for some adventure, try parasailing or rent a jet ski from one of the many water sports companies. 
5) Catch a Myrtle Beach Show
The Alabama Theater and The Carolina Opry are two of the most outstanding shows in the South.  Both showcase world-class entertainers, a variety of music and hilarious comedy.  You can also catch a live music show at House of Blues at Barefoot Landing
6) Stay in Style
Is romance in the air? It will be when you take advantage of these things to do in Myrtle Beach for couples.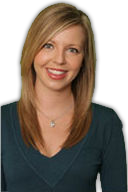 Ashley is Reserve Direct's travel expert, visiting Myrtle Beach to find the best travel tips, money-saving deals and insider information. With over 10 years of experience in first-hand-travel adventures, she shares her stories, advice, and current events to help you stay in the know.