Are you in need of a family vacation? Is the answer to that question ever no? I don't think so! If you're the mom or dad of a toddler it can be a struggle to know what, exactly, to do on vacation. They're too young for many theme park attractions and their attention span is fleeting. Luckily, I'm here to help you figure out which toddler activities in Myrtle Beach will keep your kids smiling.
Activity #1: The Beach
Have you ever watched a little kid play at the beach? They can spend hours digging in the sand, hunting for seashells and splashing in the water. If you stay at an oceanfront Myrtle Beach resort, your hotel will have complimentary oceanfront access. What's better than waking up and having the beach at your doorstep? If you decide to stay off the beach, you can still plan a beach day. There is a two-mile stretch from 34th to 52nd Avenues North with beach access nearly every block. You can also go to the Myrtle Beach State Park, a pristine stretch of coastline with a natural vibe. Bring a cooler with snacks and drinks. Stop by a souvenir shop for some beach gear like buckets and boogie boards. Supplies in hand, get ready to for your little one to discover just how awesome the beach can be.
Activity #2: Family Kingdom
Find classic throwback fun at Family Kingdom. This seaside amusement park has a midway with rides mild enough for toddlers. Go for a spin on the swings, cruise around the kiddie speedway or take to the air via flight school. The carnival-esque amusement park has over 15 kiddie rides designed to make kids say "Wow!" Continue to make their day by playing classic carnival games.  They may not be able to play, but you can. Win your toddler a giant teddy bear with your skeeball skills and you're sure to have a happy kid on your hands! For even more fun. combine Family Kingdom's Splashes Oceanfront Park to your day. Children's areas provide safe ways for kids to splish, splash, and swim.
Activity #3:  Ripley's Aquarium
Head to Broadway at the Beach to visit Ripley's Aquarium. It's the perfect complement to the aquatic fun you're already having. The aquarium displays mesmerize kids. Vibrant tropical fish and massive sharks are sure to get (and keep) their attention. Immersive throughout, Ripley's Aquarium features a walk-through aquarium tunnel which surrounds you with aquatic life. Kids will want to go through again and again! Plus, there are a lot of interactive areas just-for-kids. Touch a sting ray, see a mermaid show. It's all available at Ripley's Aquarium Myrtle Beach.
Activity #4: Myrtle Beach
Boardwalk
The revamped Myrtle Beach Boardwalk has turned into a great spot for families. For the simple yet sweet things in life, get a double scoop cone from Mad Myrtle's Ice Creamery. Even as an adult, it's hard to beat having ice cream on the beach. Watch as your toddler gets stick sweet from the sugar, then rinse off in the ocean. It's just steps away! Another super fun toddler activity in Myrtle Beach is the SkyWheel. A modern day Ferris wheel, the SkyWheel has enclosed gondolas. This means parents feel totally safe with their kids on board. Toddlers can press their faces up against the glass to get as close to the views as possible. Watch as their eyes get bigger and bigger as they get higher and higher!
Keep these toddler activities in Myrtle Beach in mind for your next family vacation. No matter how little your kids may be, then can have big fun in Myrtle Beach!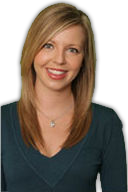 Ashley is Reserve Direct's travel expert, visiting Myrtle Beach to find the best travel tips, money-saving deals and insider information. With over 10 years of experience in first-hand-travel adventures, she shares her stories, advice, and current events to help you stay in the know.