If you're planning a trip to the Grand Strand this year, you'll want to know what's happening and what's new in Myrtle Beach 2018. Among the new things coming to the area include restaurants, shopping, special events and more. For all of the details, read through my list below.
New Attractions
Gearing up for a Myrtle Beach 2018 vacation? Check out these new attractions while you're there.
810 Bowling
Opening Spring or Early Summer 2018
Located in the former Piggly Wiggly store at the Market Common, 810 Bowling plans to open in the spring or summer of 2018. The bowling alley is set to feature 22 lanes, gourmet food and craft spirits, as well as luxurious, modern decor. The price of games will range depending on the day, time, and lane purchased.
Camp Snoopy Expansion at Carowinds
Opening Spring 2018
Camp Snoopy at Carowinds theme park is getting a total transformation for 2018. The kids' area of the park will include additional thrills and fun with the introduction of six new kids attractions, new amenities, and an all-new PEANUTS theme. The new kiddie rides include:
Woodstock Whirlybirds: A classic teacup ride.
Beagle Scout Acres: 8,000 square feet of interactive play areas and shady spots for parents.
Pig Pen's Mud Buddies: Spinning ride with ATV-themed cars.
Camp Bus: A kid-sized bus that goes up and down in a circular motion.
Kite Eating Tree: A kid-friendly "drop" ride. Don't worry, the drop is gentle!
Peanuts Trailblazers: Car ride around a track.
New Restaurants
2018 is bringing loads of new restaurants to the Grand Strand. Make your reservation at these new dining establishments.
Dockside Village at Barefoot Landing
Opening Spring 2018
As per the announcement of Barefoot Landing's massive renovation, Dockside Village is opening in Myrtle Beach during the spring of 2018. Dockside Village will be a walkable restaurant district featuring several dining choices. The first to open is Lulu's, which combines an exquisite dining experience with a family-friendly atmosphere. Plus, Lulu's is said to also boast live music nightly, a giant sandy beach, a ropes climbing course, an arcade, and other activities throughout the approximately 20,000 square foot destination.
Cafe de Paris
No set opening date.
Also coming to the lineup of Barefoot Landing restaurants is Cafe de Paris, which serves coffee, light fare, and baked goods. This quaint cafe is located between Christmas Mouse and Tara Grinna Swimwear.
New Concept at TBONZ Gill & Grill Location
Opening Spring 2018
After 25 years of serving Myrtle Beach, TBONZ Gill & Grill owners will launch a new, fresh Mexican restaurant concept in the same location. Homegrown Hospitality Group has yet to announce official details, but the new establishment is set to open its doors to the public in 2018.
Myrtle Beach Boardwalk Extension and Development Complex
Expected Opening in April 2018
Situated at 1410 N. Ocean Blvd, a brand new Ocean Club entertainment complex will open in April 2018. The three-story building, located where the former Banditos restaurant resided, will include a multitude of dining and entertainment options including the following restaurants and bars:
Tin Roof
BurgerFi
Papa's Raw Bar
The Bimini Room
The 55,000 square-foot establishment is part of the Myrtle Beach Boardwalk extension project. The building is said to also house a grocery store, national coffee chain, and retail brands in the future.
New Hotels
Buchanan Hotels Project
Spring 2018
Expected to be named Bay Shore Inn & Suites upon opening, this new Myrtle Beach hotel will include an indoor water park with about 240 guest rooms across 18 floors. The hotel will be located on 6th Avenue North and Ocean Boulevard, formerly the location of a parking lot. This high-rise hotel is scheduled to open in spring of 2018.
New Events
Blue Angels Air Show
April 28-29, 2018
For the first time in over a decade, the Blue Angels are returning to Myrtle Beach in April 2018. The riveting air show will be held at the Myrtle Beach International Airport and is expected to draw in quite the crowd. For more information and event tickets, visit the Wings Over Myrtle Beach website.
Myrtle Beach 2018: New Restaurants, Attractions and More
Now that you know everything coming to the Grand Strand in 2018, it's time to start planning your trip. Head over to Reserve Myrtle Beach to book your hotel and attraction tickets today. Don't forget to bundle your hotel and tickets for additional savings!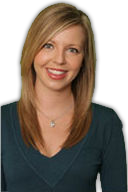 Ashley is Reserve Direct's travel expert, visiting Myrtle Beach to find the best travel tips, money-saving deals and insider information. With over 10 years of experience in first-hand-travel adventures, she shares her stories, advice, and current events to help you stay in the know.